Check out the NEW colors for the GK Calls Element Duck Call!!!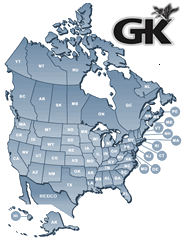 GK Calls Overture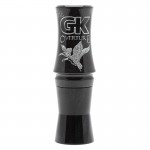 An "Overture," by definition, is an introduction to something more substantial; a prelude or an opening. It also means an approach or proposal made to someone with the intent of opening negotiations and/or establishing a relationship. We knew immediately with the first note ever created from this call that it would be the perfect opening to every hunting routine. Every time we use a call when hunting, that is exactly what we are trying to achieve. With each note, we are attempting to build a relationship with our prey in the air to join us in our decoy spread to fill our limit. "The Overture" has been in a proto-type stage now for the last 13 years. With so many great calls out of the market, we wanted to find the perfect addition to our brand that will not only compliment our line but stand out on its own.
When It comes to calls, "The Overture" really speaks for itself. This call was designed to achieve a full range, from it's soft deep moans and murmurs to a more long-range, high piercing crack that cuts like a knife. The Overture's exceptional speed delivers total control whether you're working a single bird or the whole flock. Our call comes with our OTE gut system which prevents any wasted air which complements this small but mighty call.
The call can be tuned one of two ways. We will offer the "True Lesser" tune which will incorporate our OTE gut system and a full non-shaved E4 reed. If you are looking for a high speed, true lesser call that you can achieve that famous "shriek" note with, then this is the tune-up you are looking for.
The second option will be the "Total Control" tune. This will also have our OTE gut system with a shaved E4 Reed. This tune-up will give you more control on the bottom end and still allow you the ability to get fast and high pitched when needed.
Click the play button below for the sound files.
GK Calls Element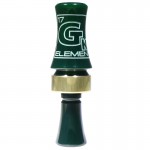 An element is a substance that is made entirely from one type of atom. For example, the element hydrogen is made from atoms containing a single proton and a single electron. If you change the number of protons an atom has, you change the type of element it is. GK Calls has now strived to implement the same ideals that scientists created years ago. There are now more call makers than ever before in the market.  We can look at the market as the periodic table of elements. A chart of several different elements, all similar because they share a common bond, however at the core, all very different and utilized for different reasons.  We took that idea and formulated it into a duck call and named it, "The Element."
The elements are the basic foundation of every living and non-living thing, including our calls.  We spent countless hours developing the perfect piece that we hope you will add to your lanyard.  "The Element" is extremely versatile.  It has a full range sound, able to reach out to the ducks in the bay, while also quiet and gritty enough to finish the green tops in your flooded cornfield.
Click the play button below for the sound file.
GK Calls Solution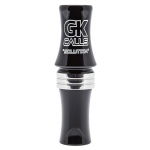 The past 15 years we have gained a vast amount of knowledge of what our customers like and dislike in a short-reed goose call. The "Solution" was born directly out of the concepts and recommendations of our customers and World Class Staff!
The "Solution" is now our shortest call in the lineup followed by superior tonal range, accelerated speed and zero air loss. This call has been tested for several years and provides total vocal realism. We are excited to share our newest product with you as we know it's the best call, with your help, produced yet.
Click the play button below for the sound file.

2020 Solution Sound File
GK Calls Evolution